We've yet to find a way to put paint on Trouble's feet!

In the meantime, here are some drawings, cartoons and duck-related art submitted by Live Ducks fans like you! Contact us if you'd have something to share, and be sure to credit the original author.

• See the Live Ducks Comic Strip (created by Tenshi)!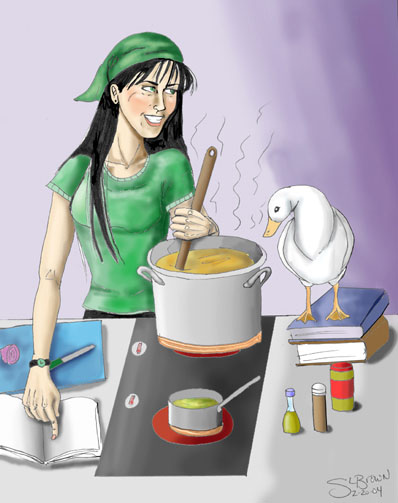 "Cooking With Duck" by Sarah-Lynn Brown
The Duck's name is Delbert and was inspired by and modeled after the original Trouble and Mischief from Live Ducks!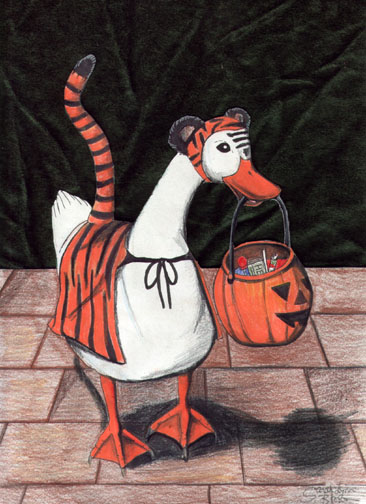 "Halloween" by Sarah-Lynn Brown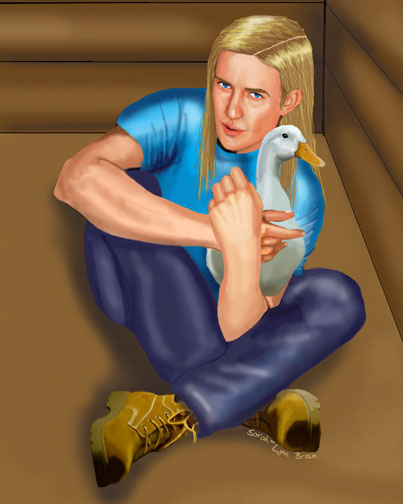 "Luke" by Sarah-Lynn Brown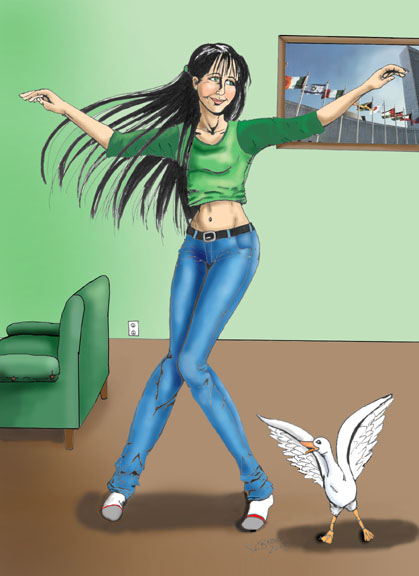 "Duck Play" by Sarah-Lynn Brown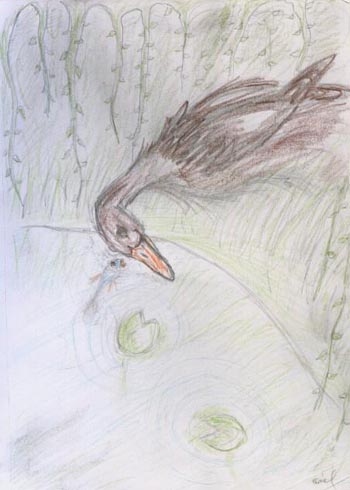 "Portrait of Mischief" by Ariel Pfalzgraf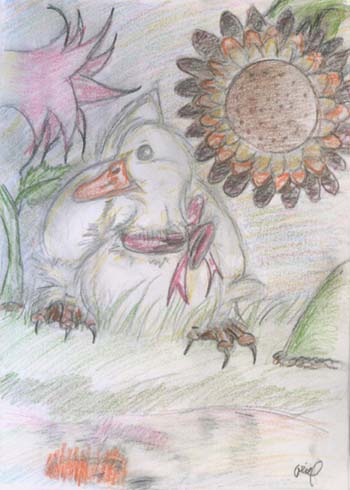 "Portrait of Trouble the Duck" by Ariel Pfalzgraf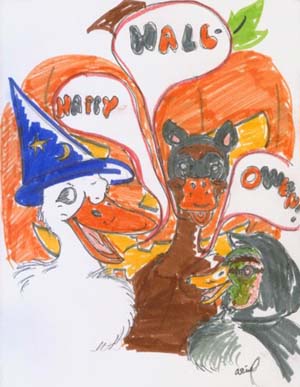 "Quackoween" drawing by Ariel Pfalzgraf
Her duck Pistachio, Trouble and Mischief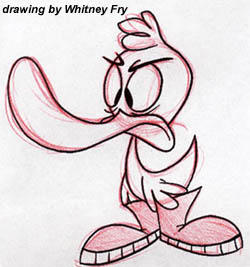 "Ducky" by Whitney Fry




"Halloween Mischief", Drawing by Tenshi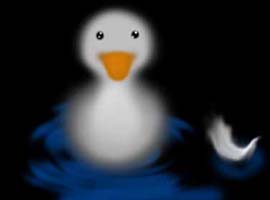 Drawing by Tenshi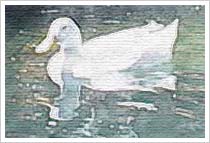 Copyright © Live Ducks.com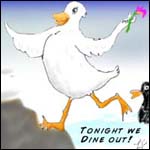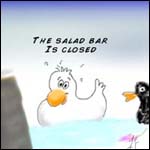 Drawing by Lori Goodman