A picture's worth a thousand quacks. Here's a collection of duck photos, many taken by Liveducks.com fans like you! We're always on the lookout for new photos, so contact us if you'd like to show off your feathered family on our website.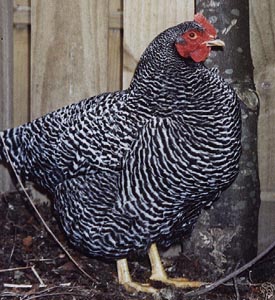 Merry, a beautiful chick!
Richard McKee
"A picture of my Plymouth Rock Chicken, Merry. She has won lots of prizes at the Local competitions. She thinks she's a duck and they don't like her for it."



Copyright © Live Ducks All rights reserved